Szarek Team Buyers Advantage
A new home is one of the largest purchases you will ever make. Bob Szarek, The Szarek Team, and Howard Hanna attribute their success to one simple fact: we work for you! Through our knowledge, integrity and innovation, we are able to participate in our customers' realization of the American Dream.
---
Certified Negotiator (Baldwin Wallace College)
Bob and his team, are known for negotiating the best price and terms for their Home Buyers.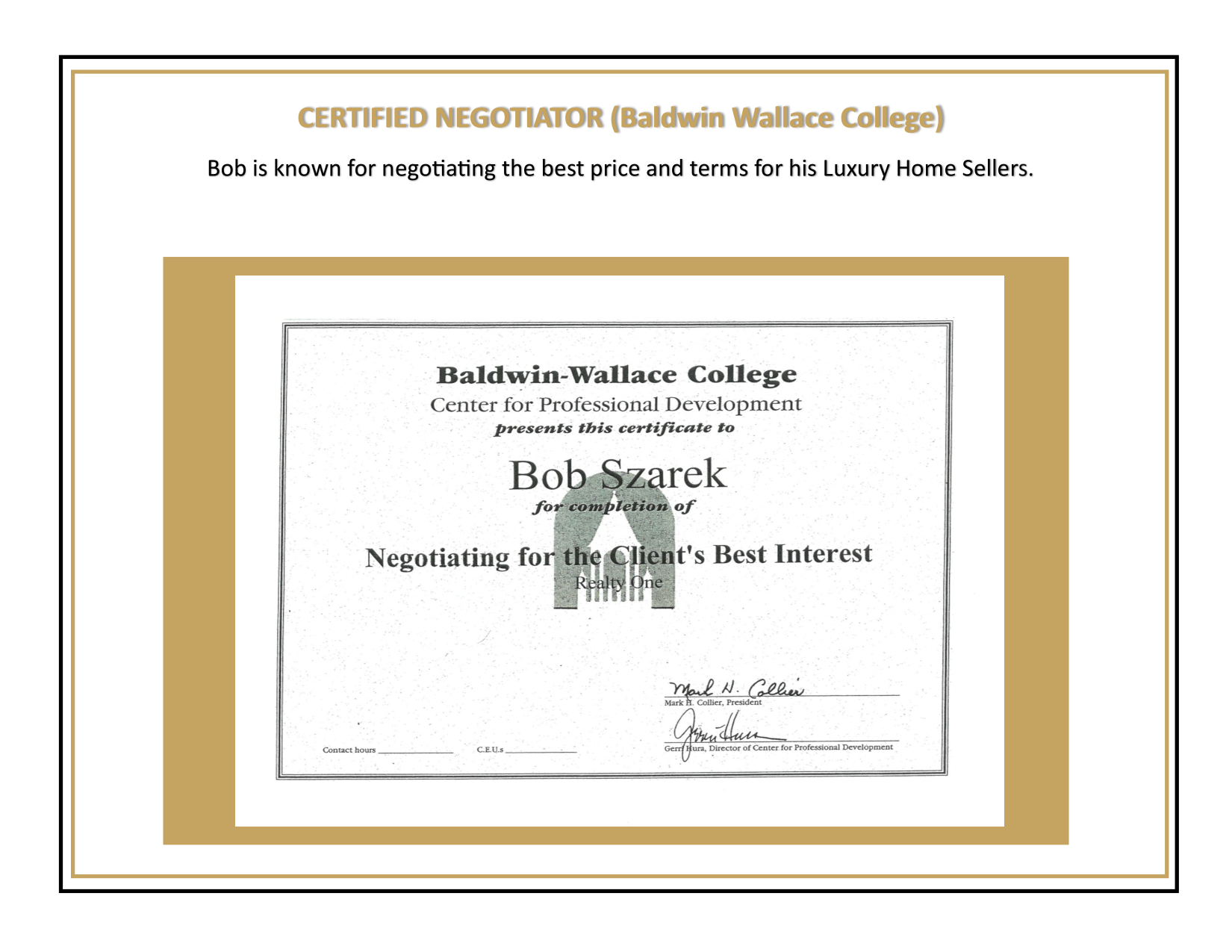 HSA-Home Warranty
The Szarek Team often negotiates a home warranty for their buyer's home purchase, often at the expense of the home sellers.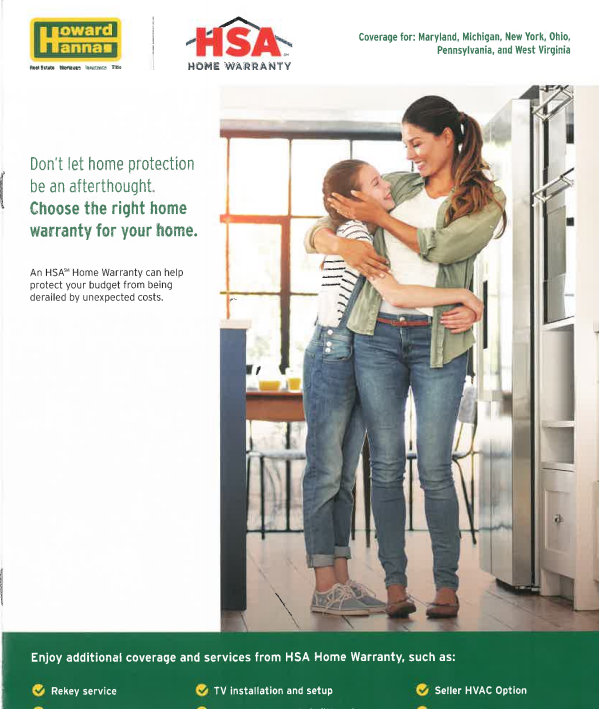 Mortgage Information
If you're like most buyers, a home is the most expensive purchase you'll ever make, and you'll probably need some form of financing.
There are many lending institutions that offer a variety of mortgage products. Financing options and rates can vary widely, so it is important to do your research and shop around to ensure you get the mortgage that best meets your needs at the best price.
I would be happy to refer you to some very good mortgage contacts I have in Westlake, or to help you in any other way I can to secure the best possible rate for your home purchase.
Use the mortgage calculators below to assist you in making some decisions around financing your new home.
Mortgage Payment Calculator & Amortization Table
This calculator will help you determine what your mortgage payments will be based on purchase price, interest rate and mortgage term, as well as other factors. The amortization table shows what the interest and principal payments will be over the term of the mortgage.
2 More Additional Finance Options
-Buy Before You Sell-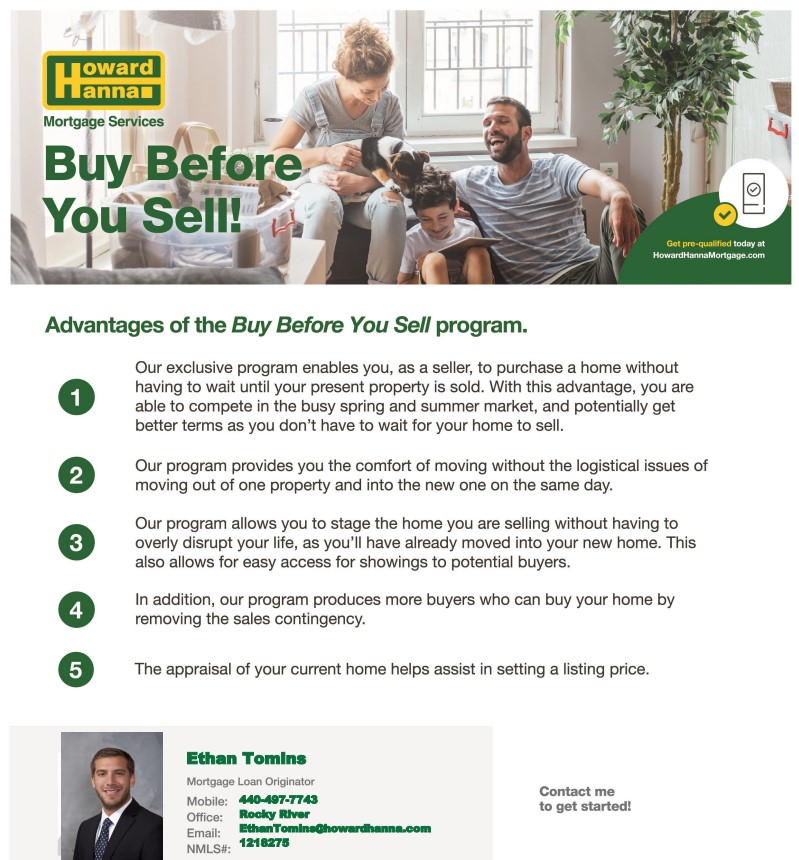 -Lock In Your Rate-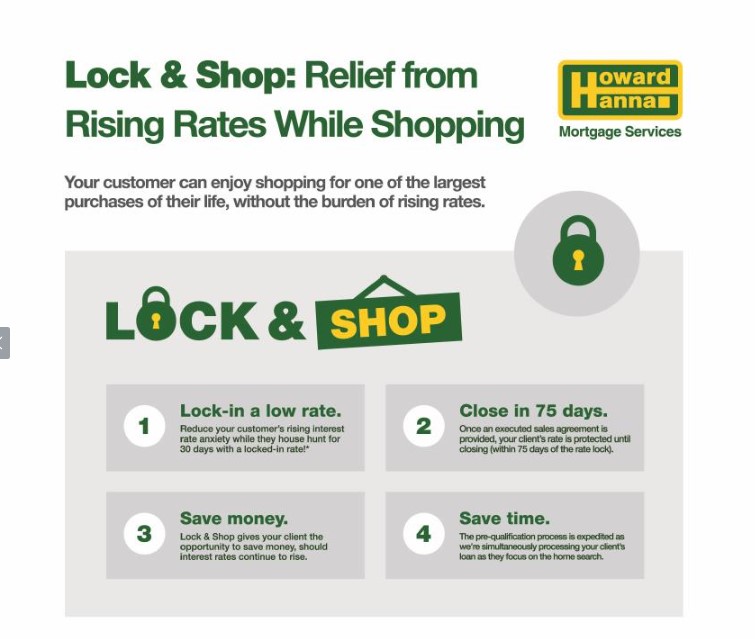 Contact Ethan Tomins - Morgage Loan Originator
-440-497-7743 - EthanTomins@howardhanna.com
Please call or text Bob Szarek 440-503-4740 for additional information of appropriate mortgage lenders.