Bob offers his clients an exclusive advantage, assisting with proper placement of their no longer needed cherished belongings with appropriate liquidation sources. This advantage simplifies the home selling process for many of Bob's clients who are placing their homes on the market and are also considering a redistribution of living space.
7 Steps to Downsizing in Style
1.Create a personal property Inventory
2. Decide what stays with you and what has to go
3. On the To Go List, identify what will be donated, gifted, or sold.
4. Get an understanding of your home's value
5. Devise a plan to make your home market ready
6. List 3 "Must Haves" of your ideal downsizing home
7. Call Bob Szarek to coach you through steps 1-6 and to gain access to more materials to help guide you through your transition (440-503-4740). Bob is available to do a 45 minute walk through of your home.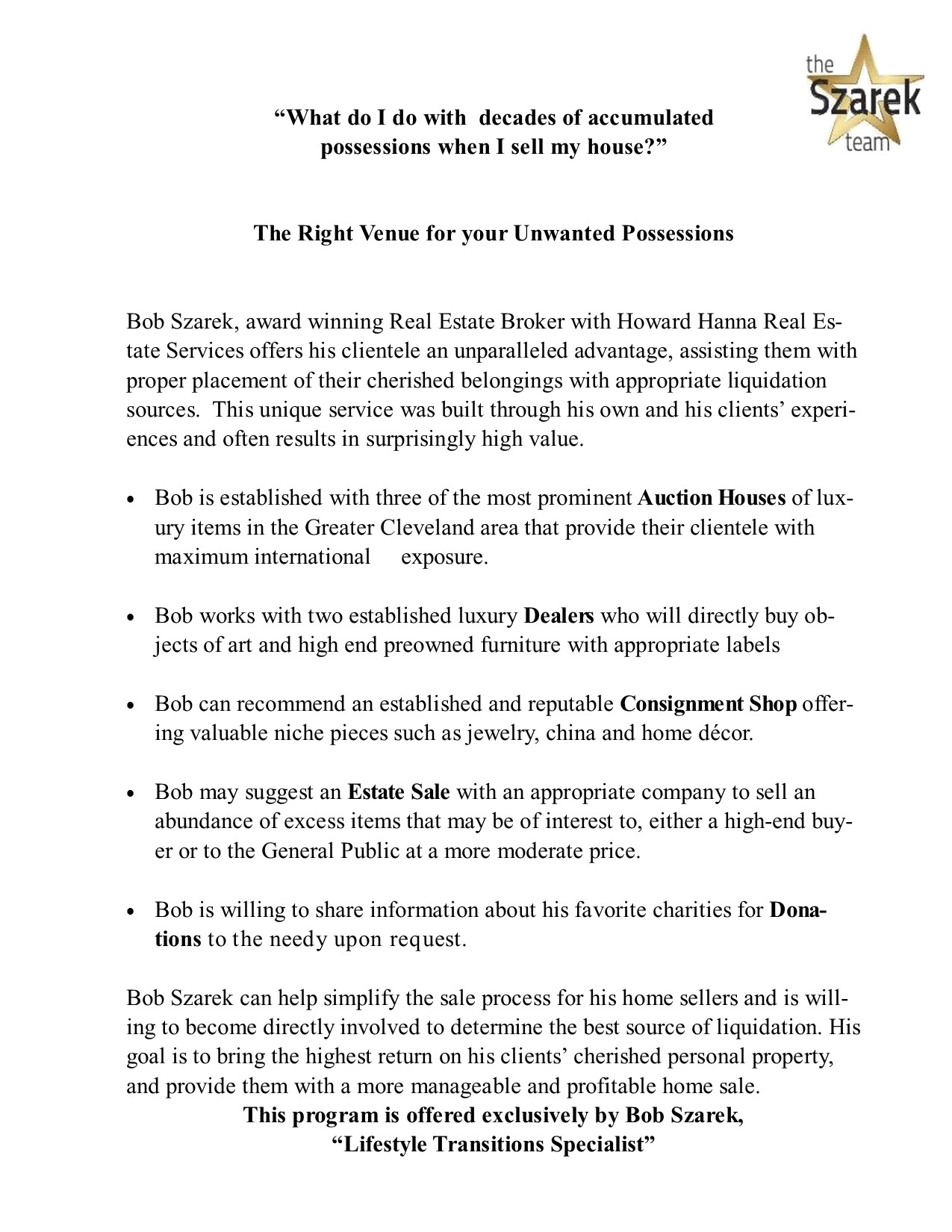 Visit www.downsizinginstyle.com